V's Home Improvement is a fully licensed contractor with the Maryland Home Improvement Commission (MHIC)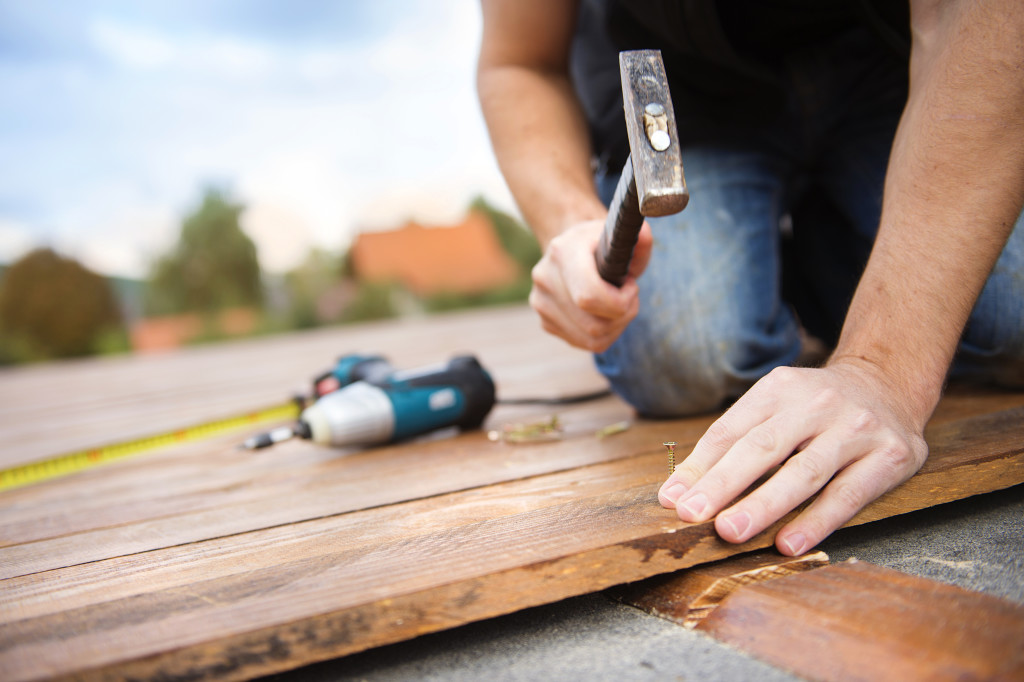 In the state of Maryland, there are safeguards and protections for consumers who work with licensed general contractors. The state issues a home improvement commission license, also called the MHIC. This license is only given to general contractors who have applied and been approved for it in the state. It's highly encouraged that any consumer only contracts with MHIC licensed companies to ensure they are protected in Maryland.
V's Home Improvement is proud to be fully licensed in the state, and our MHIC registration number is 118952.
According to the Maryland Home Improvement Commission, home improvement work includes alteration, remodeling, repair or replacement of a building or part of a building used as a residence. Home improvement also includes work done on individual condominium units. The Commission investigates complaints by homeowners, awards monetary damages against licensed contractors, and prosecutes violators of the home improvement law and regulations.
Additionally, the type of work usually required to be licensed by the the Maryland Home Improvement Commission (MHIC) is the following:
Interior of Residence
Carpentry
Central vacuum systems
Built-in closet organizers
Marble
Home theatre construction
Painting
Plastering
Exterior of Residence
Awnings
Bricklaying
Driveways
Excavating
Fences
Flagstone
Grading
Gravel driveways
Gutters and downspouts
House structural lifting & reattachment
Landscaping
Painting
Patios
Paving
Masonry pointing
Sidewalks
Siding
Railings
Roofs
Sod (when landscaping)
Stairs
Stucco
Accessibility Features
Chair lifts for stairs
Overhead lift systems (permanently mounted)
Ramps
Cleaning and Treatments
Acid treatment
Acoustical treatment (permanently mounted)
Lead paint abatement
Radon gas mitigation
Sandblasting
Sealants
Waterproofing
Doors and Windows
Doors
Screens
Skylights
Stained glass
Shutters (exterior)
Storm doors
Storm windows
Window tinting
Windows
Energy Conservation
Insulation
Solar panel systems
Windmills
Fire
Chimney repairs
Fire alarm systems
Fire escapes
Fireplaces
Floors and Walls
Caulking
Ceilings
Drywall
Floating floors
Linoleum
Paneling
Terrazzo
Tile
Wallpapering
Wall coverings (permanent)
Floor coverings (carpet not included)
Metal/Stone/Marble (exposed)
Metal
Masonry
Ornamental railings
Stone/Stone-cast
Kitchen and Bath
Bathroom
Cabinets
Kitchen
Shower and bath enclosures
Sinks and countertops
Tile
Vanities
Pools/Hot Tubs
Hot tubs – permanent
Pools
Pool covers
Pool houses
Structures
Carports
Club rooms
Decks
Fallout shelters
Foundations
Garages
Piers (non-marine)
Pole buildings
Porch enclosures
Porches
Retaining walls
Sunrooms